DUE toscani
100% CASHMERE
made in tuscany
2020-2021 Collection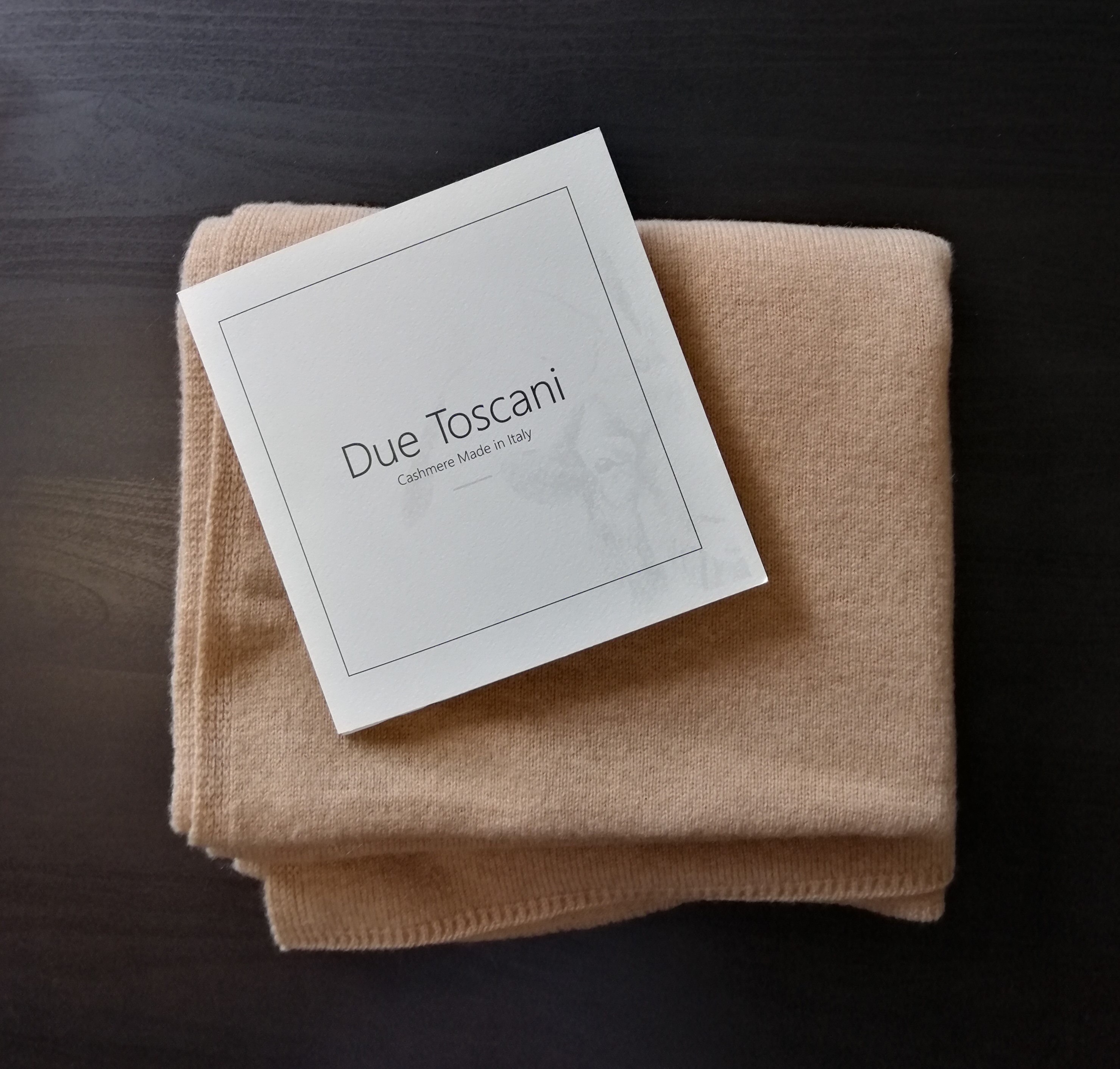 Due Toscani is an artisanal family business based in the textile district of Prato and established by two generations of knitwear specialists over a span of 50 years.
Today, 100% pure cashmere yarns are supplied by only Italian high-level spinning mills, while all the production process is based in the Tuscan district.
Our experience and strategic location are key assets to deliver quality products and services, courtesy and information while remaining competitive and reliable.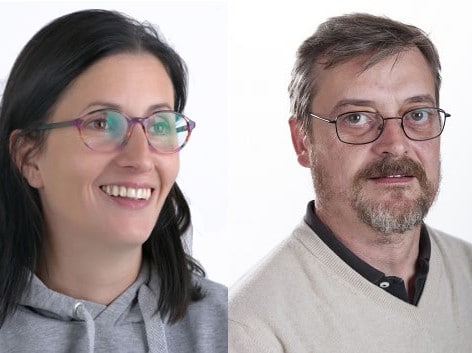 The family
Federico and Almudena
Federico Scatizzi started working in the textile industry at fifteen-years-old as the traditional local figure of rag-merchant, later becoming an importer of precious yarns from Argentina and Australia, then gaining a ten year clerkship in the uncle's knitwear factory before starting a clothing business of his own.
After many other years of experience, the real tale of Due Toscani begins when Almudena Quintela, designer, decides to put her husband's knowledge of the raw materials and local craftsmen at the service of a crisp and dynamic family brand.
the value
What do we offer
Personalization
For each knitwear item, Due Toscani provides buyers with a detailed showcase of the article, accompanied by a size chart, a colour chart and a yarn chart, with the possibility of a complete personalization.
 Customer care
We are available with a 24/7 assistance via email and telephone, providing a professional one-to-one customer service and answering every need and question.
Flexibility and reliability
Due Toscani is a luxury brand with roots in the toll-manufacture. Our job has always been tailor made and detail-oriented, even on very small quantities, aimed at providing top-quality yarns and craftsmen.
OUR TOPDOWN KNITWEAR
with a unique feature:
it is seamless!
Most of Due Toscani knitwear is realized with Shima integral electronic knitting machines, the cutting-edge technology available today on the market. This type of machines allows us to design and realize items with seamless sides, shoulders, and sleeves. The topdown technique requires more testing of the designer's maths skills, but no seams are needed to make up the garment and you will not feel them on you either: the pattern just smoothly flows along the sweater!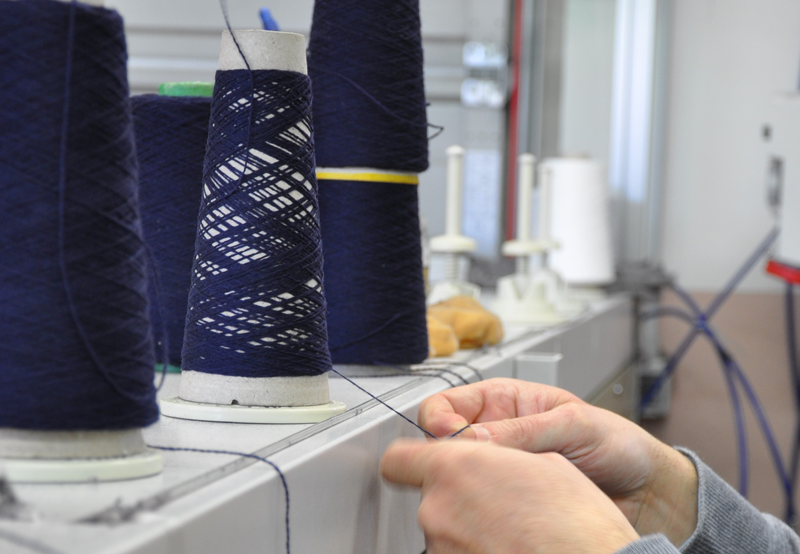 retailers' corner
How do we work together
How do we work on your order
1. Choose a Due Toscani model or send us a personalized one.
2. Choose colours, according to the ones available in our colour chart, and send us an order proposal.
3. We will realize and send you the counter-sample, shipping free.
4. Make your own modifications to the counter-sample and send it back. (You can ask us to manage your shipping too).
5. Confirm your order and we will send you the payment details.
6. We will realize the requested items and will ship them to you with the best carrier available, according to your needs and location (DAP).
What are the payment schedules?
20% in advance to send the counter-sample.
30% at the order confirmation.
Final balance (50%) when the goods are ready to be shipped.
What are the minimum quantities required?
We can provide our services for orders starting from 30 items in 4 colours and for a minimum of 2 items per size per colour.
Why choose Due Toscani?
For the care we put on our exclusively Tuscan production;
For the choice of yarns, only from top-quality Italian spinning mills;
For the use of Shima integral machines, a cutting-edge technology in electronic knitting;
For our one-to-one customer service, active 24/7;
For our fast and tailored manufacturing and shipments, even on very small quantities.
"Every man should own a navy cashmere jacket with gold buttons, a grey suit, black shoes shoes for the city, brown shoes for elsewhere. Everything else should be simple and really well made. "
"No man will make you feel safe like a cashmere coat and a pair of black glasses"
"What I wear is a reflection of where I am going and how I am feeling. If Im in a good mood, its got to be cashmere and jeans"
"Playing a concerto with Zubin is like being surrounded by a well-loved, cashmere-lined silk glove"
CONTACTS
Hircus Filati, via B. Tettamanti, 19A 
59100 Prato – Italy
How to keep a a fine cashmere garment in perfect shape? Here are our suggestions.
How to choose the right size for a cashmere sweater? Here is our technical sheet with instructions.
How to safely store a cashmere garment? Our boxes have been designed just for this.
Newsletter
Keep informed on our latest news
Would you like to work with our knitwear?
This post is also available in:
Italiano